HD has for years serviced and sold pumps from the Italian manufacturer Calpeda.
Calpeda pumps are a reliable quality product, and they have over 60 years of experience in the production of pumps and related equipment. 
HD's service to a higher level
Use
Transport of hot and cold water

Transport at seawater for aquaculture
Advantages
Countless implementations

Available according to EN 733

Góðir soghæfileikar

Possibility of mounted speed converter from manufacturer
PROPERTIES
0,3-83 L/s
1-300 m3/hrs
Pumplift 2-110 m

Water temperature:
-10°C -> 90°C
Up to -> 75 kW / 100 HP
1-phase motors available for small pumps
HD has for many years sold and serviced Calpeda borehole pumps in Iceland.
Calpeda was founded in 1959 in Italy and today produces over 2.000 models of pumps used in
Heavy industry

Agricultural

Water utilities

Wastewater

Homes
HD can offer a very wide range of affordable quality centrifugal pumps suitable for
Cold water

Warm water up to 90°C

Seawater for aquaculture
HD works with customers throughout the timespan of a project
Choice and design of pumping equipment

Purchases and imports

Changes in main pipelines and pumping stations

Installment and startup of equipment

Service and fault analysis
Safe, smart, and sustainable solutions trigger increased operational security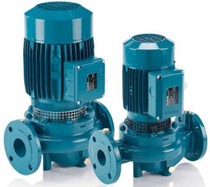 HD Technical Service, costumers first choice